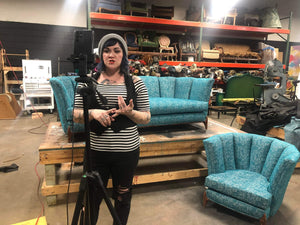 VIRTUAL UPHOLSTERY LESSONS
Upholstery Classes - Buy 3 Get 1 Free
JOIN THE LULLCO UPHOLSTERY CLUB!
WEEKEND UPHOLSTERY CAMP
BUY 3 CLASSES GET ONE FREE
Add all 4 classes to cart - Discount applied at checkout.
Upholstery Education for ALL
With my In-Person workshops and FREE access to my private group, you can get hands on support while you take on learning the Upholstery trade from anywhere in the world.